November 30th, 2008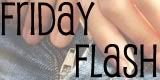 Today's Friday Flash is a m/m offering from the land of my cougar shifters. Hope you enjoy it!
(Archives are on the website, if you want to read the offerings of past weeks)
——————————-
White Mountain
(c) 2008 by Maura Anderson
"Is that all you need for now, Mr. Hollister?" The overly made-up blonde store clerk fluttered her false lashes and bent over a little so he could have an unobstructed view straight down her cleavage. Too bad she was too young, too human and far too female, she was certainly more than willing.
Clay managed to resist the urge to roll his eyes—barely. "Yes, thank you. My cabin has most essentials. I just wanted some additional things."
The clerk, "Tamme" according to her handwritten name tag, looked hopeful and leaned forward just a bit more. "Where's your cabin?"
He sighed, then coughed at the overwhelming odor of perfume. "Up on White Mountain. It's pretty remote and primitive, though." It wasn't really all that primitive but he didn't need Tamme to try to invite herself for a visit.
"Oh, that doesn't sound like much of a vacation. Primitive is way too much work." She straightened and punched a couple of buttons on the register with long red nails, all interest seemingly forgotten. "Your total is forty-three twenty-six."
Relief washed through him and he pulled his wallet from his pocket. He wanted to be alone. He needed to be alone. He swiped his debit card through the reader and punched in his PIN number before looking at the clerk again.
"Any cash back?" Tamme was obviously bored with him now and had her gaze fixed on the young man now in line behind Clay.
"No, thanks."
A few more taps of long nails on register keys and a receipt printed. Tamme shoved the strip of paper into one of the bags and handed them to Clay. "Oh, if you're up on White Mountain, you should watch out. The Sheriff has said there have been a lot of cougar sightings and tracks up there."
Clay automatically took the bags despite his surprise at the report. Cougar sightings? He'd been away on assignment for almost six months but the cougars were stealthy and not prone to being around humans very much. Tracks were uncommon enough but sightings should be very rare. Something must be going on for them to be seen to the point of causing warnings to be issued.
Dragging his attention back, he thanked the clerk and left, leaving the way clear for the already full-steam flirtation she and the next customer were indulging in.
He stowed the bags behind his truck's seat, then climbed in and set off toward his cabin. His mind churned, playing over the possible reasons for the cougar activity. It had been a rather mild summer but winter was setting in fast and was predicted to be a harsh one. But it was still early for lack of easy prey to draw the cougars so close to humans.
Engrossed in his mental debate, Clay was startled to see the gravel road turn off. The drive passed much more quickly than he expected but he could feel the welcome deep inside him as he rumbled toward his sanctuary. He needed this break, more than any time since he'd originally left the Army.
The higher up the mountain he traveled, the narrower the road and the closer and closer the woods seemed to loom. Giant firs and hawthorns mixed with scrub oak and alder to form a dense wall near the road. The underbrush already showed the yellow and brown of the cold winter nights and little piles of frost lingered in the shadows, despite the relatively sunny and warm day.
Each turn in the road seemed to herald a several degree drop in the temperature of the air coming in through his truck's vents but the musky smells of old forest, moss, ferns and even small prey swamped his senses.
A few more turns of the windy road and he split off the main road onto the track to the cabin. Home.The small a-framed log cabin glowed honey brown in the remaining sunlight, soothing him in a way nothing else did. Here he could be himself.
He'd barely parked the truck before he hopped out, eager to settle back in. Maybe he'd explore the cougar sightings tomorrow—he'd exhausted himself to get home but tomorrow he'd need a long run to reacquaint himself with his territory.
Bags in hand, he stopped mid-stride when he got a good look at the front porch. A large cougar lay on the porch, curled up in front of his front door.
He a couple of deep breaths, opening his mouth to increase his ability to discern the different scents. The cat on his porch was another Catamount, a male. And in his territory.
Teeth bared, Clay let out a low growl and approached a step closer. His territory. His house.
The other cat shimmered in the cold air and the form of the cougar was replaced by that of a man. A naked, gorgeous man.